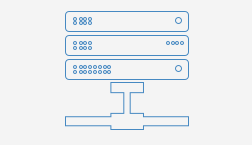 KEOLABS ProxiSPY
Keolabs
Smart Card & Payment Solution (NFC)
Test Solutions
Complete Contactless Signal Spy & Analyser
ProxiSPY captures and monitors communication between contactless card and reader. In conjunction with State-of-Art protocol analyser "RGPA", it provides detail analysis of the communication from protocol to bit level.
ProxiSPY supports most of protocols that use 13.56MHz radio wave such as ISO/IEC 14443 (Type A and Type B), FeliCa, NFC IP-1 and IP-2 and ISO/IEC 15693.
Further, with analogue option, ProxiSPY is also able to output captured radio wave signal to external devices like oscilloscope.
All-in-one solution to test

ISO 14443 (Type A, B)
NFC (IP1, IP2)
FeliCa
ISO 15693
Digital ContactLess Bridge (DCLB)
Analogue and Protocol levels
Proven platform for protocol analysis
Easy to capture and analyse
Probes optimised for non-intrusiveness
Integration for full visibility of NFC ecosystem
Supports standard protocols that are used in the 13.56MHz
ISO 14443 (Type A, Type B)
NFC (IP-1, IP-2)
FeliCa (JIS: X-6319-4 based)
ISO 15693
Output captured radio wave signal to external device
Free software RGPA provides detail analysis down to bit level and basic control of ProxiSPY.
Because RGPA is freeware, captured data can be shared easily with business partners and other departments.
The probe antenna is designed to reduce interference to original communication as much as possible.
Probe Technology
KEOLABS' probe technology is the result of research that optimse the ease of signal capture while minimising the impact to the original communication.
KEOLABS has specially designed probes for capture with standard card (ID-1) and non-standard objects using smaller antenna size such as NFC mobile phones, key fobs, USB keys and tags. Thanks to its efficiency, precision and ease-of-use, ProxiSPY is the ideal laboratory-class diagnostic tool for your development, implementation, support and maintenance teams.
RGPA (Real-time Generic Protocol Analyser) provides a complete real-time analysis.
ProxiSPY captures two-way communication up to 848 Kb/s. ProxiSPY can be controlled through GUI of the software RGPA or script (JScript, C, VB and Pyhton).
With RGPA, you can analyse the captured communication from protocol level to bit level.
Provides a complete trace from protocol to bit and bytes level
Description View provides explanation of captured messages. You do not need to refer specification documents all of the time
Provide precise timing measurement between messages
Easy to trace card's or reader's state by Sequence View
Strong and easy to use search function
More useful features
RGPA (Real time generic Protocol Analyser) is free software that can be run on Windows PC (Windows XP/7/8).
Because RGPA is freeware, you can share the captured data with your business partners or customers, even though they do not have KEOLABS's products.
Laboratory-Class Control & Triggering
ProxiSPY is the right complement to laboratory equipment. It features one analogue output and two digital outputs for synchronisation and/or signal measurement. Its State-of-Art probes are designed in collaboration with the CEA Leti, a French national institute in electronics, to combine "high sensitivity and transparency". In addition, ProxiSPY provides precise triggering controls with real-time communication stream analysis.
Datasheet & other Literature: