Sirius NDR Portable M 4port 1/10GbE 40Gbps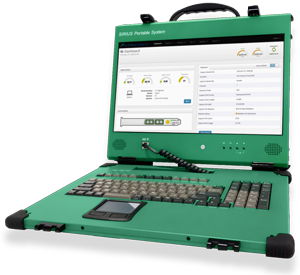 Sirius NDR Portable M 4port 1/10GbE 40Gbps
Sirius NDR Portable M 4port 1/10GbE 40Gbps, 16/ 32TB
Model
Portable M 2.5in SSD
Model
NDR-PA2-4XG-B16-16T/-32T
Media Interface
Model: 10G-B1 x 1 (4XG)
Specifications: SFP/SFP+ x 4
10Base-T
100Base-TX
1000BASE-SX/-LX/-T
10Gbase-SR/-LR/-T
CPU
Intel Multicore Dual CPU
Memory
128 GB
Capture Storage (TB)
16/ 32TB
Capture Storage Performance
40 Gbps
(10Gx4 line rate configurable)
(when in RAID5)
Timestamp Granularity
3.2 ns
Timestamp Accuracy
within 20 ns Equipped with PPS interface for external synchronization
Capture Packet Size
64 ~ 10000 Bytes
RAID
RAID5/ RAID6
OS drive RAID1
Dimension(w x h x d)
436 x 329 x 185 (mm)
15 Kg
Power
Voltage: AC 100V ~ 240V
Wattage: 600~680W
interface
USB 2.0 Type-A x 2 ports
Accessories
carrying case with wheels, USB mouse

The above is only an example configuration. The chassis can be fitted with different storage capacities and/or media interfaces. For more information, please feel free to contact us.