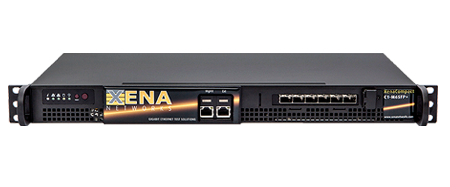 XenaCompact
XENA
Test & Emulation
Test & Simulation
Test Chassis – Layer 2-3 Chassis
The XenaCompact is a 1U fixed chassis solution for our Layer 2-3 test modules. As the name suggests, this chassis is compact and easy to transport, and can be supplied with a robust travel case.
Supports up to 12 test ports
Easy to transport
Lightweight flight suitcase available
Ease of use
Free software
Free 12-month hardware warranty
36 months free software updates
Free tech support for product lifetime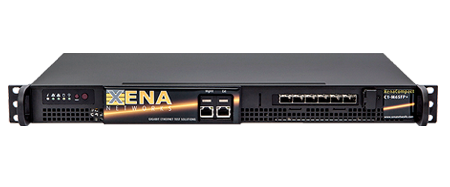 Physical Specifications
1 slot and 1 rack unit (RU) high

1.7" (H) x 17" (W) x 9.8"(D) (5 x 43.5 x 25cm)

10 lbs (4.5 kg)

Max. noise 49 dBa
All of Xena's Layer 2-3 test modules are available in the XenaCompact chassis.
Datasheet & Literatures:
Test Chassis - Layer 2-3 Chassis [XenaCompact]