Our Products
Tailored Solutions optimized for different industries

Finisar is a global technology leader in optical communications. Finisar world-class products enable high-speed voice, video and data communications for networking, storage, wireless, and cable TV applications. For more than 25 years, it has created critical breakthroughs in optics technology and supplied system manufacturers with the production volumes needed to meet the exploding demand for network bandwidth. Finisar's industry-leading products include optical transceivers, optical engines, active optical cables, optical components, optical instrumentation, ROADM & wavelength management, optical amplifiers, and RF-over-Fiber.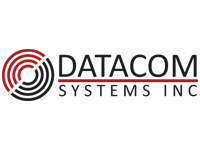 Datacom Systems is a leading manufacturer of network visibility solutions. Since the company's founding in 1992, Datacom Systems has built a reputation for quality engineering and unmatched customer service.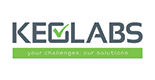 KEOLABS' end-to-end testing tool and service offer enables validation of smart objects and NFC systems used in identity, payment and other applications. KEOLABS accompanies customers through their complete design cycle from product conception to final conformance testing.

Ixia, recently acquired by Keysight Technologies, provides testing, visibility, and security solutions, strengthening applications across physical and virtual networks for enterprises, service providers, and network equipment manufacturers. Ixia offers companies trusted environments in which to develop, deploy, and operate. Customers worldwide rely on Ixia to verify their designs, optimize their performance, and ensure protection of their networks to make their applications stronger.

Greenbone Networks was founded by leading experts for network security and free software in 2008. The company is headquartered in Osnabrück, Germany. Today our solutions are at work all over the world.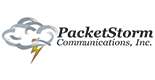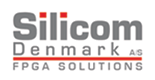 Edgecore Networks Corporation is a wholly-owned subsidiary of Accton Technology Corporation, the leading network ODM. Edgecore Networks delivers wired and wireless networking products and solutions through channel partners and system integrators worldwide for data center, service provider, enterprise, and SMB customers. Edgecore Networks is the leader in open networking providing a full line of 1GbE, 10GbE, 25GbE, 40GbE, 50GbE, and 100GbE open and OCP switches that offer choice of NOS and SDN software for data center, telecommunications, and enterprise network use cases. Headquartered in the Hsinchu Science Park in northern Taiwan, Edgecore Networks was established in 2004 and formally spun-off in 2010 into an independent subsidiary responsible for global branded business from the Accton Technology Group (www.accton.com) with a global presence in the US, UK, Poland, Russia, Turkey, Brazil, Singapore, Indonesia, and India.